STEP INTO THE HOUSE OF PURGATORY ON OCTOBER 21ST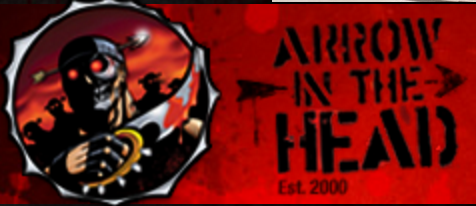 Growing up in Green Bay, Wisconsin, Tyler Christensen heard the same urban legend again and again when he was attending sleepover parties. When the time came for Christensen to write and direct his own feature film after several years working behind the scenes in television, he thought back to that urban legend from his childhood and crafted it into HOUSE OF PURGATORY, which Terror Films is set to release on iTunes, Xbox, Amazon Instant, Google Play, Vudu, PlayStation, YouTube, and Vimeo On Demand this Friday, October 21st.
The story Christensen wrote, based on the urban legend:
Four mid-western teenagers search for a fabled haunted house on Halloween night. Once finding it, they slowly realize that the house is much more than a run-of-the-mill Halloween attraction – somehow the house knows each of their deepest secrets. One-by-one the house uses these secrets against the terrified teens. Soon they find themselves in a battle to save their lives… and their souls. No one escapes purgatory.
The film stars Anne Leighton as Melanie, a Halloween-loving high school student who doesn't believe the stories about "the House of Purgatory". She finds out the legend is true on Halloween night.
Leighton is joined in the cast by Laura Coover, Aaron Galvin, Brad Fry, and Brian Krause.
The trailer for HOUSE OF PURGATORY can be seen below, along with a couple clips from the movie that Terror Films has shared in the build-up to its release. It looks like it could provide a fun Halloween viewing experience.