Savageland: The Hughes Verdict!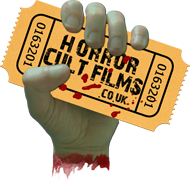 The Verdict!
At the beginning of the year I reviewed Hell House LLC, which I believed was one of the best found footage horrors ever made and I very much doubted that I would see another film that like that would blow me away in the year 2017.
How wrong was I!….
Similar in style, Savageland is a beast of a movie. A film that really sells its story to the audience, if they are willing to let it, because now that found footage has finally been exhausted, what we have in its place is a new genre called a faux documentary horror that for the moment, works perfectly in the films I have seen.