Review: The House On Pine Street (2016)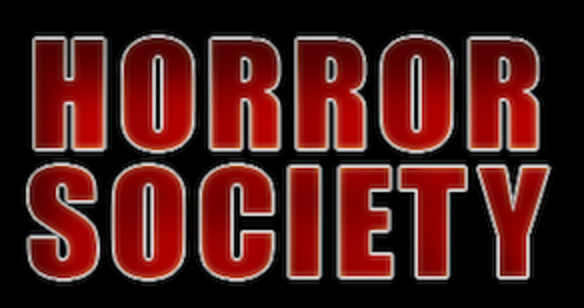 What is the most terrifying to you? Adult parties, having to wine and dine people you could care less about. A husband and overbearing mother who baby you and don't take you seriously. Or, a haunted house with a maleficent force inside that wants to kill you. You get all three of these things in The House on Pine Street and that brings out all sorts of emotions. There are so many opposing forces at work here, there's an obstacle at every turn. A young married couple, Jennifer and Luke, move into a new house while Luke is in between jobs and Jennifer is struggling with an unwanted pregnancy. Unfortunately, there is another unwanted entity that's about to set them down a dark path in which they may not recover. Emily Goss, Taylor Bottles, Cathy Barnett, Jim Korinke, Natalie Pellegrini and Tisha Swart-Entwistle star in this supernatural horror-drama from Aaron Keeling, Austin Keeling and Natalie Jones.
It doesn't start off as a horrible experience for Jennifer and Luke, except for the mandatory house warming party Jennifer's mother throws in their honor. Days pass before the haunting begins and it starts with little things like people feeling disoriented or aggressive. One has to wonder, is the house itself evil or is there an evil spirit trapped inside? When it seems like Jennifer, who is the only one that notices the strange happenings, isn't going to be scared off so easily – that's when the full blown paranormal phenomenon kicks off with strange noises, doors closing on their own and full body apparitions caressing people in the shower. What's really nice about The House on Pine Street is that it's an old school ghost story. There aren't any theatrics added in to wow the crowd; no one gets dragged down the stairs by an invisible hand, no one gets possessed to the point that they break their own spine, etc. Sometimes simplicity is key and it worked well here.
The character dynamics are really interesting, too, because it's apparent right off the bat that no one likes each other. Jennifer is resentful of her mother and her mother sees her as nothing more than a nuisance and conversation piece. Luke favors Jennifer's mother and values her opinion over his wife's and is neglectful and unsympathetic towards her. They all bash their friends and co-workers. And fucking weird Walter! This paves the way for an inner struggle that we haven't seen before in horror films. Though Jennifer is surrounded by people, she's going through this pregnancy and haunting all by herself. This forces her to conquer her own personal demons, face the real ones lurking in the basement, and makes her become the survivor girl that she never wanted to be. It's almost frustrating to see her go through this experience on her own and it'll make the viewer hope for her escape and the death of the people who wrong her at every step. Wonderful performances from the cast, ones that highlight how the perfect upper-middle class families of the world aren't always the American dream. Sometimes they're the American nightmare!
The House on Pine Street is good enough for theaters. It's well written and professionally executed. It's unexpectedly creepy and contains two scenes that freaked me out. It's currently available on most VOD outlets and has an early 2017 DVD release planned. I'd recommend it to old school horror fans who enjoy a good story and an even better supernatural attack flick. Final Score: 7 out of 10.