PET SEMATARY DOC UNEARTHED & UNTOLD GETS TRAILER AND LIMITED EDITION RELEASE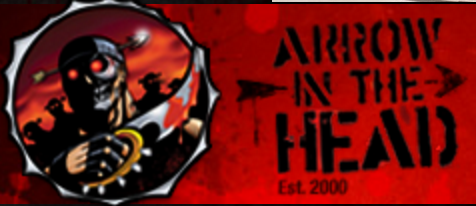 Today marks the 27th anniversary of the release of PET SEMATARY, the chilling, unforgettable Stephen King adaptation (he wrote the screenplay himself) directed by Mary Lambert. To mark the occasion, distributor Terror Films have release a trailer and poster for the documentary UNEARTHED & UNTOLD: THE PATH TO PET SEMATARY, as well as information on how you can score a limited edition copy before the doc's bigger release this October.
A labor of love for directors Justin White and John Campopiano that took nearly five years to complete, UNEARTHED & UNTOLD chronicles
the origins of Stephen King's bestselling horror novel, PET SEMATARY, as well as the subsequent film based on his novel. Through extensive interviews this documentary showcases the stories of many cast and crew and highlights how the local communities in Maine played an invaluable role in making the film. In addition to first-time interviews by cast and crew members and never-before-seen video footage from the sets in Maine, this documentary will also take you on an extensive tour of the filming locations from the film – emphasizing the true local flavor and influence of Maine on this timeless horror film.
Beginning at midnight tonight and continuing on for the next 27 days, ending on May 18th, a limited edition combo package will be available through the Terror Films store. For the price of $39.99, you'll get
- A Limited Edition Region Free DVD / Blu-ray Documentary Combo with Bonus Features

- A 27" x 39" print of the Official Documentary Poster

- A Custom Unearthed & Untold 100% Cotton T-Shirt

- Complimentary Terror Films Stickers
There is a catch to this promotion, however. Combo packages will only ship out if a minimum of 1000 units are purchased by May 18th. If 1000 are not sold, the customers who ordered the package will receive a 100% refund. So if you want to own this limited edition release, make sure you have your order in by May 18th, and spread the info about it to as many fellow PET SEMATARY fans as you can.