Patient Seven (3/5)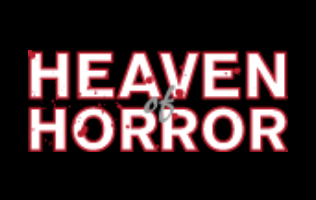 Patient Seven is a horror anthology, which means we get seven short films tied into one storyline. As with most anthologies, there are both hits and misses among the segments.
The premise of Patient Seven is pretty simple since it's one psychiatrist trying to find something among six patients. So, of course, the question immediately becomes: Who is patient seven then?
Well, we all know this is what the anthology will end up telling us and it does. Most of you will probably guess it – in some form anyway – very early on, but that won't take anything away from the movie as a whole.
Personally, I love anthologies. Primarily because I love short films. Just like with short stories, they have a very short time to pull you in, make you involved and then throw you for a loop or teach you a lesson. Usually, that's what happens anyway.
When it comes to Patient Seven, it is a bit far fetched to let us see a lot of very different short stories and tie them together as the backstories of the patients. Sure, we get everything from serial killers to ghost stories and vampire hunters.
Of course, there is something very creepy about the place itself, and Michael Ironside is absolutely terrifying whenever he smiles. It works every single time. When he smiles, you just know he's not thinking anything good or happy. He is perfect in the role of Dr. Marcus, who tries to get to the bottom of the patient's stories.
The hits and misses of Patient Seven
I don't think there are any real misses in Patient Seven, but I do think some of the segments are too long. This pulls away from the story as a whole, and since it's the kind of anthology, where we keep returning to Dr. Marcus, the segments shouldn't run for too long.
Still, the segment called The Body was pretty damn amazing. And that one went on for a while. The patient is played by Daniel Lench, who is terror personified. Really, that man should be in every horror movie he wants to! As this character, he is petrified of plastic wrap. He's so damn good, that I even started feeling scared of the stuff when watching him react. The patient's backstory is one that takes place on Halloween, and stars Alfie Allen (Game of Thrones), and it is a great horror short film in and of itself.
My favorite segments otherwise included Undying Love, which takes place in Iceland and works with the aftermath of a zombie apocalypse. In many ways, it was eerily similar to the Danish horror short film Zombiehagen, which was screened just last month at Comic Con Copenhagen 2016.
Also, The Sleeping Plot was really amazing. In fact, it's one of the best horror short films I've seen in a while. And it was actually short. Very simple, but flawless in its execution, and very creepy! Of course, the patient telling this story had a serious dialect problem, as the people in the backstory were speaking with Australian accents, while she had a decisively British sounding one. Maybe it was on purpose, but it definitely irked me.
Finally, Banishing was another short and effective segment. And it was one of the scariest too!
Which brings me to my problem with the anthology overall; I love that we see stories from all over the world, but why? I mean, sure I get it for the purpose of a horror anthology that wants to work with international writers, directors, and actors. Also, I get that you'll have some international appeal. But how does this work in regards to you tying it all together with patients at a American mental hospital?
Enjoy the hits and know you won't love everything
In general, I didn't find any of the segments to be bad. Some just had more relevance than others. Also, I loved the Nordic twist on several of them – both Icelandic and Swedish being spoken quite a bit. And then there are a few really good horror short films among the segments, so be sure to watch this one. Just be ready for some you'll think are just okay and some you'll really enjoy.
Patient Seven is out on VOD now. You can watch it one platform such as iTunes, Amazon Instant Video, VUDU, YouTube, Google Play, Xbox, and PlayStation.
Details
Director: Danny Draven with segments directed by Paul Davis, Ómar Örn Hauksson, Dean Hewison, Joel Morgan, Johannes Persson, Nicholas Peterson, Erlingur Thoroddsen, Rasmus Wassberg
Writer: Paul Davis, Sam Dickson, Richard Falkner, Paul Fischer, Omar Orn Hauksson, Jacey Heldrich, Dean Hewison, Barry Jay, Brian McAuley, Joel Morgan, Johannes Persson, Nicholas Peterson, David Steenhoek, Aidee Walker, Rasmus Wassberg
Cast: Michael Ironside, Jack Plotnick, Amy Smart, Alfie Allen, Grace Van Dien, Drew Fonteiro, Rane Jameson, Daniel Lench, Anna Rose Moore, William Mark McCullough
Plot
The film centers on Dr. Marcus, a renowned psychiatrist who has selected 6 severe mentally ill and dangerous patients from the Spring Valley Mental Hospital to interview as part of research for his new book. As Dr. Marcus interviews each patient, one by one the horrors they have committed begin to unfold. However, Dr. Marcus soon learns that there is one patient who ties them all together: Patient Seven.