A Hand Reaches Out in Sean Melia's Hank Boyd is Dead: Official Trailer and Poster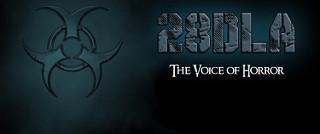 Monday, June 26, 2017 by Michael Allen
Tagline: "Not All Secrets Stay Buried."

More details are coming out for Terror Film's Hank Boyd is Dead. Now, an official trailer and poster are available here. This twisted comedy releases this week, through Video-on-demand. And, Hank Boyd is Dead will be released worldwide. The film stars: Stefanie E. Frame, David Christopher Wells, Carole Monferdini, Liv Rooth and others. A closer look at the film's promotional material is hosted here.

The film's story revolves around a funeral. Sarah (Frame) is catering the event. But, she is soon embroiled in a family drama. With family member turning on family member, Sarah must uncover a secret, living in an upstairs bedroom.