Erotic Horror Film 'Goddess Of Love' Wins The Affection Of Distributor Terror Films.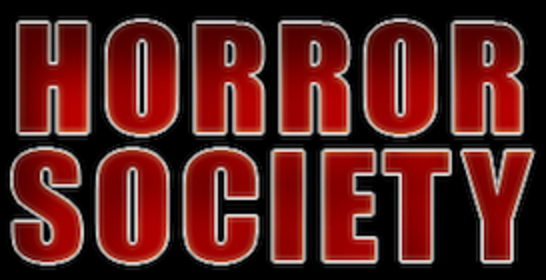 TERROR FILMS ACQUIRES GODDESS OF LOVE
Genre Distribution Company to Release the Film in the Fall of 2016
Los Angeles, CA (July 13, 2016) – It was announced today that Terror Films has acquired North American rights to the erotic, psychological thrillerGODDESS OF LOVE, from director Jon Knautz. Terror Films is planning a wide ancillary release, for the film, across all major digital, EST and VOD platforms in the fall. As part of their recently announced partnership, Raven Banner Releasing will be handling the Canadian distribution, while Automatic Entertainment is overseeing distribution for the rest of the world.
In the film, Venus (Alexis Kendra), a lonely, eccentric woman, meets Brian (Woody Naismith), the man of her dreams. A sexually fueled, passionate relationship begins. But, as time progresses, that wonderful honeymoon-phase changes into something hellish. Brian breaks things off when his old fling, Christine (Elizabeth Sandy) comes back into his life. Completely destroyed, Venus begins a downward spiral into madness as she acts out her twisted fantasies of love and revenge.
GODDESS OF LOVE was an official selection at Film4 FrightFest, in London and the Sitges International Fantastic Film Festival. The film centrally stars Alexis Kendra. Kendra also co-wrote and produced the film with director Jon Knautz, Woody Naismith and Elizabeth Sandy.
Jon Knautz quote: "I'm glad to have found the proper home for Goddess of Love with Terror Films and I'm excited to unleash it this fall."
Alexis Kendra quote: "I'm thrilled to be working with Terror Films and I hope the audience loves the film as much as we loved making it."
Exact dates for the release will be announced soon, followed by exclusive clips. In the meantime, check out the official U.S trailer and poster.
ABOUT TERROR FILMS: Terror Films is a Los Angeles based distribution label with a focus on horror, sci-Fi and thriller films. Distribution outlets include: DVD, EST, VOD and all major streaming outlets. Their first film The Chosen, starring YouTube Sensation Kian Lawley, remained in the Top 100 of Horror Films on iTunes for 8 consecutive weeks upon its release. Their second film Trace opened exclusively on Redbox in all 40,000 locations, followed by a wide ancillary release. The label recently released the award winning film Landmine Goes Click on DVD. This label is gearing up to release an impressive slate over the next 5 months of 2016, including their original anthology Patient Seven starring Michael Ironside and Jack
Plotnick, the documentary Unearthed & Untold: The Path to Pet Sematary, The House on Pine Street, The Dark Stranger, Hell House LLC and House of Purgatory.The company is repped by Michael Sherman of Reed Smith LLP.