The Drifter Has a Bloody to Past to Hide on Video-on-demand this June 6th!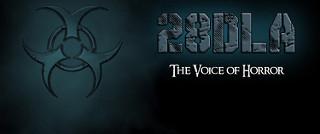 Terror Films has unleashed several promotional items for Craig Calamis' The Drifter. The film's first poster is hosted left. As well, the film's official trailer is hosted below. Both items show a man, struggling with his dark and bloody past. The film stars: Christopher Lee Gibson, Bruce Jarman and Amanda Powell. And, this first feature from Calamis will show through Video-on-demand in just a few days. A preview of the film's worldwide launch is expanded on here.

The Drifter is a bit mysterious. The official trailer talks of a man, driving endlessly on the road. His memories and dark past haunt him, while an old acquaintance follows him. Together, they will uncover this man's past, whether he wants to or not.