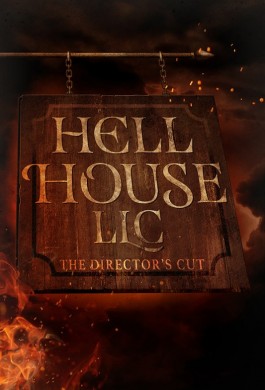 HELL HOUSE LLC: THE DIRECTOR'S CUT
AVAILABLE ON...
SYNOPSIS:
Hell House LLC has become one of the most popular found footage horror films in the last decade - revered by both horror critics and fans alike.
Now, for the first time on digital platforms, Stephen Cognetti presents his Director's Cut.
The special edition has 8 additional minutes of footage, Director Intro, Deleted Scenes, Cast Auditions, a Location Scout of The Abaddon Hotel and Outtakes.
Five years after an unexplained malfunction causes the death of 15 tour-goers and staff on the opening night of a Halloween haunted house tour, a documentary crew travels back to the scene of the tragedy to find out what really happened.