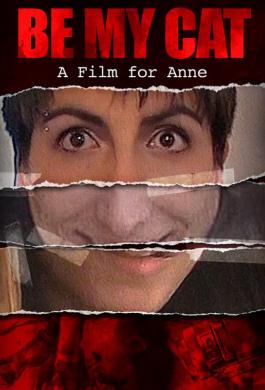 BE MY CAT: A FILM FOR ANNE
"Potentially revolutionary and dangerous!"
- Dread Central
_________________________________
NOW AVAILABLE ON THE FOLLOWING DIGITAL PLATFORMS:
_________________________________
Terror Films teamed with Romanian filmmaker Adrian Tofei to expand the release of his award-winning film, BE MY CAT: A FILM FOR ANNE.
Written, directed and also starring Tofei, this documentary style film centers on an aspiring Romanian film director who is obsessed with actress Anne Hathaway. He goes to shocking extremes to convince her to star in his upcoming project. Three actresses (Sonia Teodoriu, Florentina Hariton and Alexandra Stroe) are "cast" in the film to portray Adrian's celebrity muse and demonstrate what a brilliant filmmaker he is. Much to their dismay (and demise), their acting is never enough to satisfy him.
BE MY CAT: A FILM FOR ANNE was nominated for and garnered multiple awards during its festival run including:
A Night of Horror International Film Festival (2015)
• won Festival Prize for Best Film
• nominated for Best Director
• nominated for Best Male Performance
• nominated for Best Female Performance
Nashville Film Festival (2016)
• won Special Jury Prize: Best Actor (Graveyard Shift Competition)
Hamilton Film Festival, CA (2016)
• won Best Actor
Fantasporto (2015)
• nominated for International Fantasy Film Award: Best Film
Transilvania International Film Festival (2015)
• nominated for Best Romanian Film
_________________________________